The UK is considered one of the most nature-depleted countries in the world. This is not surprising given its history of early industrialisation and agricultural intensification.
These islands have lost species and unique habitats have shrunk to tiny remnants. Nearly every landscape and view has transformed.
What is more surprising is that over the last 50 years or so, from when scientists started to collect information about biodiversity systematically, there has been no let-up in that downward slide.
More than 750 assessed species have declined by 19% on average since monitoring began in 1970. The losses continue despite the heroic efforts of many passionate people and organisations. Today, out of over 10,000 species assessed, 16% (1,500, or one in six) are threatened with extinction.
That is the sobering conclusion of the latest state of nature report, compiled by experts from over 60 of the top research and conservation organisations in the UK, using the latest and most accurate information about biodiversity on land, in freshwater, around the coast and in the ocean.
The evidence that species and habitats are being lost is clear. And yet, as the report shows, there has never been a better understanding of the state of nature and, importantly, what is needed to fix it.
Nature continues to decline
Everyone depends on nature for the things it provides for free: so-called ecosystem services like healthy food, materials, clean air and water. You could add human wellbeing, physical and mental health – and for many, inspiration, solace and joy.
There is cause to protect nature because it aligns with our values, from the moral responsibility we feel to future generations to the intrinsic worth we know nature has. These are all good reasons, but self-preservation is compelling.
The new report presents evidence on how and why nature is changing in the UK and in its four constituent countries. To do this, the authors analysed three measures: species abundance (the number of individuals), species distribution (the proportion of sites occupied) and national extinction risk.
These measures have been assessed for hundreds – and in some cases thousands – of species native to the UK. Our new findings are in line with previous reports (2013, 2016, 2019) in pointing to a pattern of continued biodiversity loss.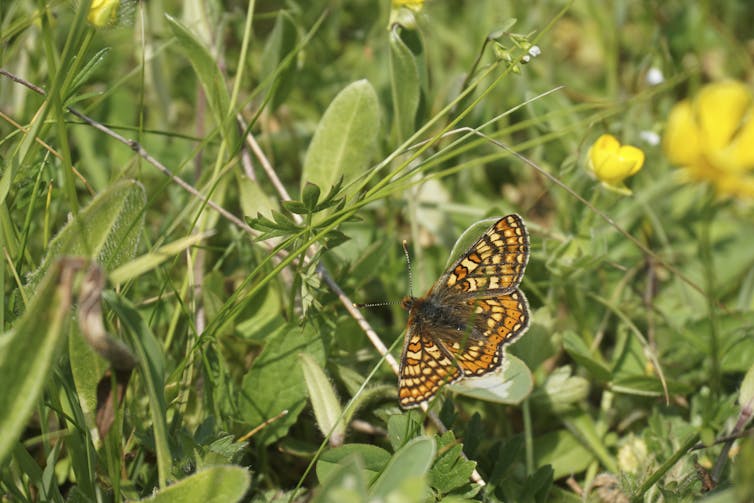 The new report's key findings include:
The distributions of almost 5,000 invertebrate species have on average shrunk by 13% since 1970. Strong declines were seen in insect groups that perform key ecosystem functions, including pollinators (18% decrease) and pest controllers (34% decrease).

The distributions of 54% of flowering plant species and 59% of bryophytes (mosses and liverworts) have decreased across Britain since 1970. By comparison, only 15% and 26% of these groups have increased respectively.

The abundance of 13 species of seabird has fallen by an average of 24% in the UK since 1986. But these results pre-date an ongoing outbreak of Highly Pathogenic Avian Influenza, which has killed thousands of seabirds, some belonging to populations constituting the bulk of an entire species.

Roughly 2% of species (151) once found in the UK have disappeared. These include the great auk, Kentish plover, Norfolk damselfly, burbot and large copper butterfly.
The report shows that climate change – which is predominantly caused by burning fossil fuels – is among the biggest threats to wildlife in all ecosystems. The intensive way in which land is managed for farming (with the loss of hedgerows, farm ponds and scruffy margins and the increasing use of pesticides and fertilisers, as well as changes in crops and cropping patterns) is also a major driver of biodiversity loss, and contributes to climate change.
At sea, unsustainable fishing practices are a major factor. Added to these pressures on wildlife are invasive species, pollution and for some, such as birds of prey, persecution.
Solving all of these problems will involve several actions that can be joined up to support each other. This must be swift and extensive to be effective.
The report establishes what is known about the success or failure of conservation efforts. Fortunately, there are many success stories. Species like natterjack toads, Duke of Burgundy butterflies, bitterns, and large marsh grasshoppers have all benefited from bespoke conservation projects and are bouncing back.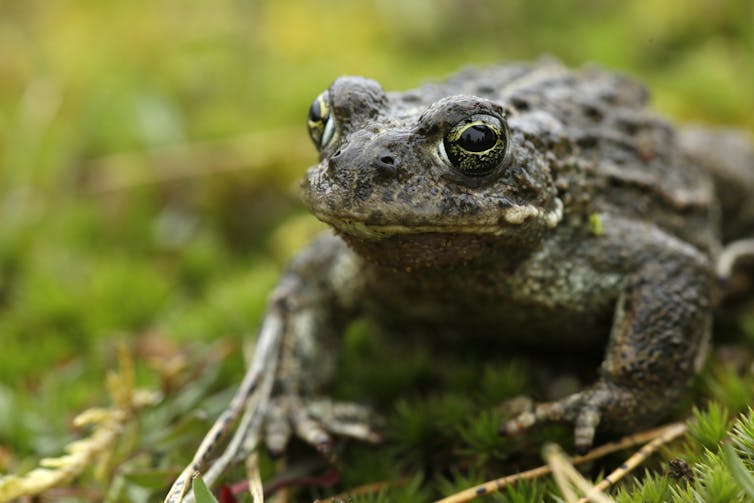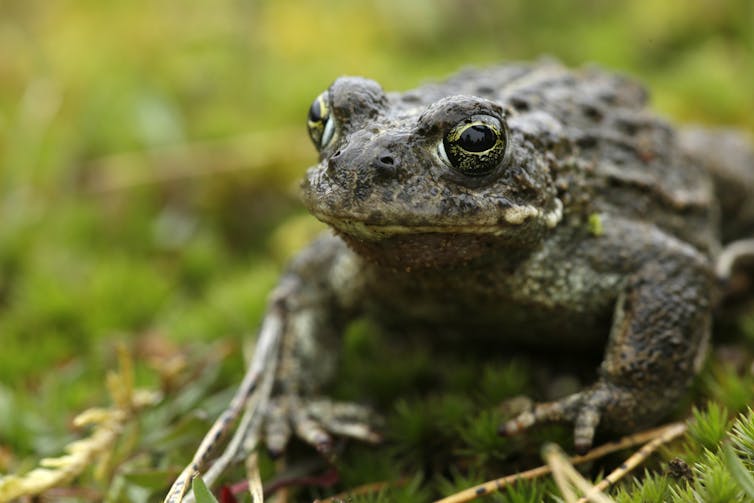 Cairngorms Connect is the UK's largest habitat restoration project, covering 60,000 hectares in the Scottish national park. It aims to restore native woodland, peatlands and rivers over the next 200 years. This is the scale at which conservationists need to operate in order to reverse nature's decline.
Recovery by 2050?
It is only through the collective efforts of thousands of people, most of them volunteers, that we can report on the state of nature with such clarity and breadth. Without their enthusiasm, commitment and skill, we'd only have a sketchy understanding of how the environment is changing, and whether conservation efforts are making a difference.
The 2023 state of nature report is timely given the recent adoption of global targets to recover nature. The Convention on Biological Diversity's new global framework, signed by nearly 200 countries in December 2022, aims to maintain, enhance, restore and expand ecosystems, reduce the number of species threatened with extinction and increase the abundance of native species by 2030, putting nature on a path to recovery by 2050.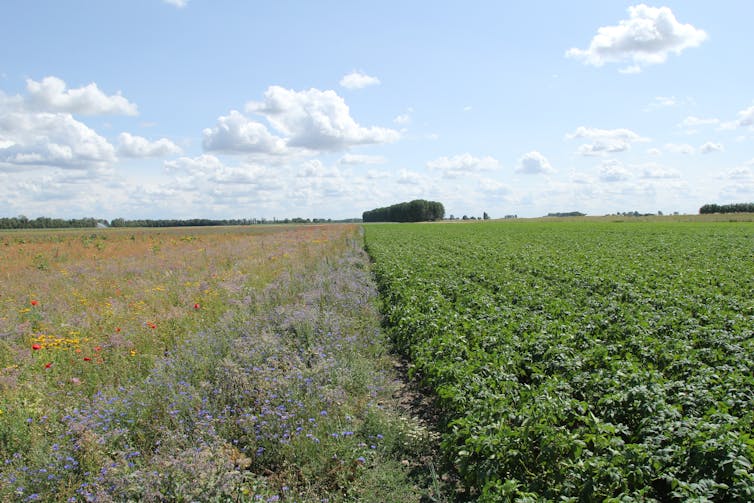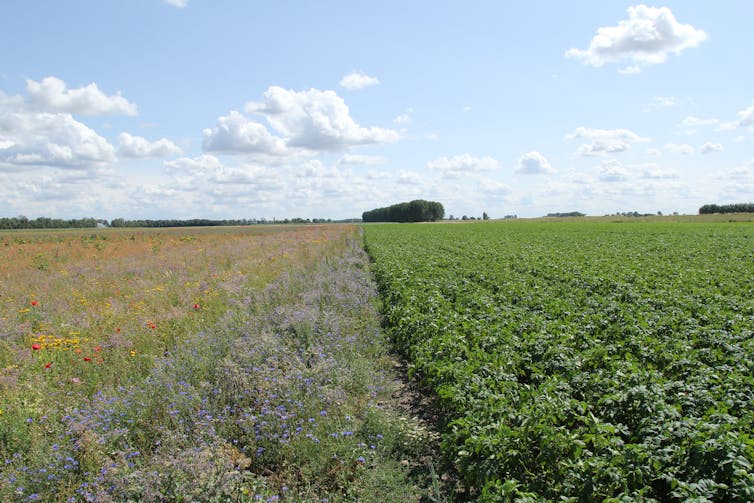 To halt and reverse biodiversity loss in the UK, efforts to conserve and restore species and habitats must ramp up. But the underlying drivers of this loss must be addressed too, especially those attached to our food system.
That means making food production more sustainable and nature-friendly on land and at sea, and adjusting our diets to cut demand for products that drive the loss of nature, such as meat.
Nature-based solutions to climate change, such as restoring and protecting carbon-absorbing forests and wetlands in river catchments, or restoring coastal habitats, can also boost biodiversity if well designed (think saving two birds with one tree).
We have never had a better understanding of the state of nature and what is needed to fix it. Now we need action.