The UK prime minister, Rishi Sunak, is putting measures in place to restrict student numbers on what he has termed "rip-off degrees": university courses that have high drop-out rates and are unlikely to lead to highly skilled jobs.
Instead, the government is promoting apprenticeships, through which young people train for a specific career while in employment. Ucas, the universities admissions service, is making it easier for applicants to compare degree options with apprenticeships.
But attempts to encourage people to take vocational routes as an alternative to studying for a degree are unlikely to work.
The value of a degree
A degree is a widely recognised mark of achievement, and its value does not look likely to diminish. Young people and their families aspire towards degrees. They also know that having a degree is likely to lead to a higher salary.
Degrees now incorporate elements of vocational training that might traditionally have been associated with work-based training, and a degree has become an entry requirement for many careers. Even when people choose apprenticeships, they are increasingly taking up higher level courses that can lead to a degree.
The current pattern of increasing higher education participation started with Tony Blair's New Labour government. Blair set a target in 1999 for 50% of young people to enter higher education, which was ultimately achieved 20 years later.
But Labour's expansion of student numbers was originally part of a wider plan to boost learning throughout life. This would be achieved by combining vocational and academic learning, rather than positioning them as alternatives. The plan was outlined in a consultation paper published in 1998 and titled The Learning Age.
The paper expected that more people progressing to higher levels of learning would benefit both individuals and the economy. It also claimed that "a culture of learning will help to build a united society".
It stated that people should be able to access different types of learning more easily and at more stages in their lives. This would begin with a new qualification combining academic and vocational learning at age 16-18, which would replace A-levels. Then learning would expand through the growth of further and higher education together.
The proposals also expected that, as more people entered higher levels of education, it should increasingly be financed by learners contributing to the cost of their studies.
Only this last part has survived the 25 years since.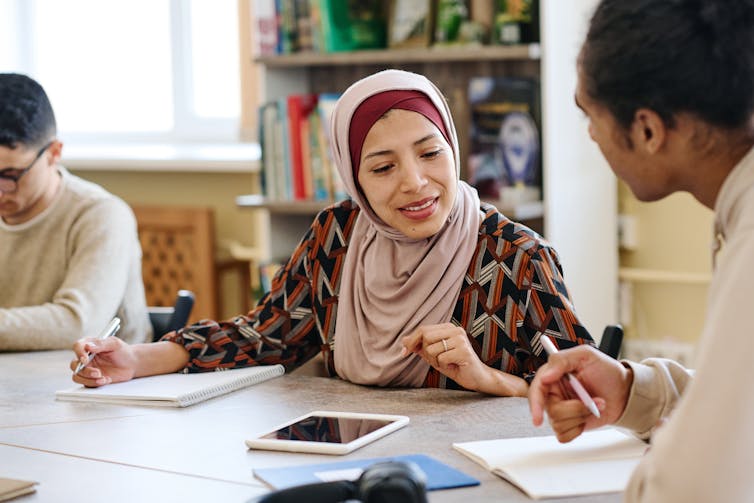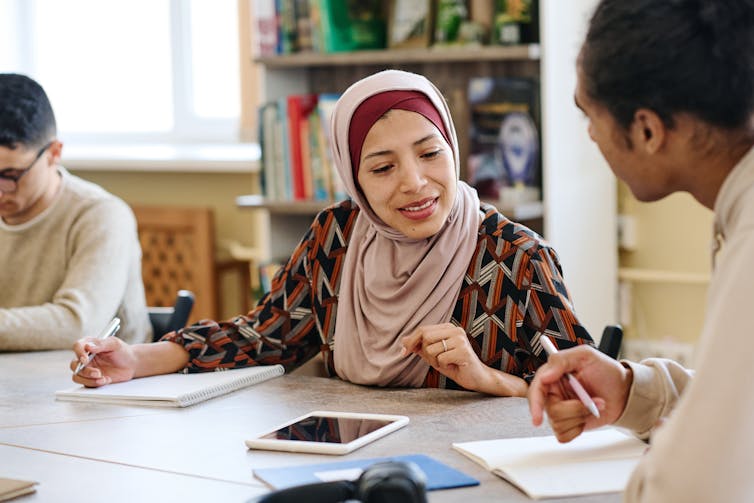 In 1998, Labour introduced tuition fees of £1,000 per year. Under different governments and through re-payable loans, this fee then increased: to £3,000 from 2006, £9,000 from 2012, and £9,250 from 2017.
But rather than a united culture of education – integrating all kinds of learning – policies increasingly encouraged direct entry to degrees as the starting point for a career.
Even though Labour increased tuition fees in 2006, the government was still also providing funding to universities for teaching students. This included funding for collaborations between further education colleges and universities, with the aim of enabling learners to progress from vocational courses to degrees throughout life. But the idea for a single qualification combining A-levels with vocational qualifications in schools was abandoned.
A Conservative-led coalition elected in 2010 replaced most of the university teaching grant with tuition fee loans from 2012, then removed caps on student numbers for degree courses from 2015. This allowed even greater numbers of young people to go to university. It also placed reliance on student choice and competition to shape the pattern of courses offered by universities.
The higher education market
This more competitive system made the educational vision presented in the Learning Age paper – learning for people throughout their lives and in all parts of the country – more distant. Universities focused on bringing young students to study full-time on their own campuses.
The proportion of undergraduates studying part-time, which is favoured by older students who are not entering directly from school, halved across the decade until 2019.
The pathway from school to university and then into a graduate career became the definition of success for many students, parents and teachers. As a result, recent attempts to divert young people towards vocational routes have met with limited success. Since 2017, funding for apprenticeships in England has been boosted by a levy paid by employers, but apprenticeship numbers are going down among school leavers.
The government is also experiencing difficulties implementing its new vocational T-level qualifications, which have been promoted as an alternative to the A-level path towards degrees.
The caps on certain courses being introduced by Sunak seem likely to encourage young people to move between degrees, rather than take other routes. A better option would be to accept the value of a degree, and make it easier for people to progress to them through vocational learning.
The growth of degree-level apprenticeships, which allow people to study for a degree during their apprenticeship, and a new lifelong loan entitlement provide opportunities for this. But it is still much harder to move to a degree from a vocational course in a further education college than directly from school. Better incentives are needed for universities to create pathways for learners from further education colleges, rather than competing with them.
By encouraging diverse paths towards university degrees, the government can both meet the needs of employers and respect the interests of learners. The way to build a more unified society is to bring people together through the education system, not divide them.