After the best part of a year, Russia has claimed victory in the meat-grinder that was the Battle of Bakhmut in Ukraine's east. But the battle achieved virtually none of Russia's original strategic objectives and came at a cost of Russian lives, estimated by Wagner Group boss, Yevgeny Prigozhin, as more than 20,000 of his men (other sources see these as conservative estimates and that the "butcher's bill" was far higher).
You'd be inclined to agree with the description proffered by the Institute for the Study of War (ISW) that this was a "pyrrhic victory".
Meanwhile Ukrainian forces continue to launch counterattacks in the area – so Russia's confidence could well prove to be misplaced. And the battle has caused a great deal of friction between the regular army, the Wagner Group and some of the hardline Russian commentators.
For example, Igor Girkin, a former military commander and prominent blogger, has reportedly advised Prigozhin to "keep [his] mouth shut" and stop talking about "wild losses for a very insignificant result". More on this later in the newsletter.
While all this has been going on, Ukrainian president Volodymyr Zelensky, has been on a bit of a world tour. Last week he dropped in on a meeting of the Arab League in Jeddah where he had the chance to address 22 Arab heads of state whose declaration at the end of their summit stressed their "respect for … the sovereignty, independence and territorial integrity of states". Vladimir Putin's involvement, incidentally, was reduced to sending them a letter.
---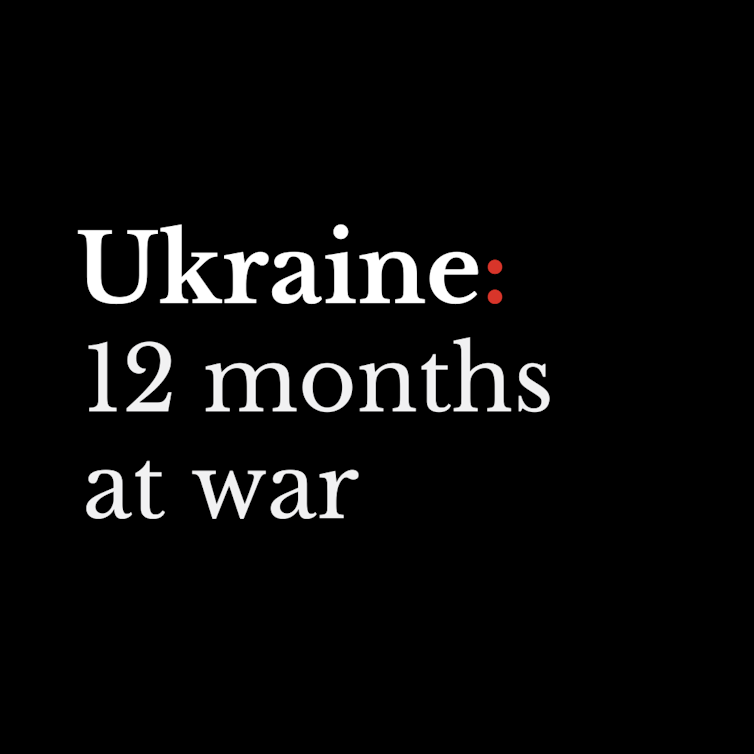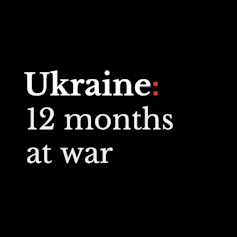 Since Vladimir Putin sent his war machine into Ukraine on February 24 2022, The Conversation has called upon some of the leading experts in international security, geopolitics and military tactics to help our readers understand the big issues. You can also subscribe to our fortnightly recap of expert analysis of the conflict in Ukraine.
---
Zelensky then went on to the G7 summit in Hiroshima, where he made friends, influenced people and won support – both moral and financial – for the war effort in Ukraine. Stefan Wolff, an expert in international security at the University of Birmingham and Tetyana Malyarenko of Odesa University, both regular contributors to our coverage of this war, write: "Zelensky's diplomatic offensive seems to have secured him further commitments of military support, but crucially also for Ukraine's war aims of restoring the country's full sovereignty and territorial integrity."
---


Read more:
Ukraine war: Zelensky's diplomatic tour has improved the ground for a fresh military offensive – but it needs to come soon


---
Fighting on Russian soil
It's important to always note that the fog of war tends to confuse and obscure and that both sides engage in misinformation and exaggerated claims. But analysts of this conflict have access to open-source intelligence that makes pinpointing where the fighting going on a great deal more accurate.
So we knew that some significant military action took place for the first time inside Russia. We just weren't sure who was involved. The fighting, in a number of small settlements in the Belgorod oblast close to the Ukraine border, appears to have involved a mix of pro-Ukraine Russian partisans and members of an anti-Putin neo-Nazi militia – although none of this has been fully confirmed. Gavin Hall, who teaches international security at the University of Strathclyde, reacted within hours of reports of the fighting emerging and pieced together available evidence to give us this report
It is significant, he writes, that at least some of these fighters may fall within Ukraine's overall command and control structure, as this would mean that the battles around Belgorod involved a Ukraine-directed military force attacking Russian soil.
---


Read more:
Ukraine war: what we know so far about reports of battles being fought across the border in Russia


---
.
The trouble with the Wagner Group
As you'd expect, Russian critics of the way the war is being conducted were unimpressed. The aforementioned Wagner Group boss, Yevgeny Prigozhin, has been bitterly complaining about Russian military leadership. Last week he questioned whether the military could even defend Russian territory.
Writing from the Strategic and Defence Studies Centre at Australian National University, Matthew Sussex gives us a blow-by-blow account of what appears to be a growing rift at the top of Russia's military elite. Apparently Prigozhin has spared nobody in his anger including Putin himself, referring to the "happy grandfather" who thought the war in Ukraine was proceeding smoothly.
"But what", Prigozhin speculated, "if it turns out that this grandfather is a complete asshole?"
---


Read more:
Putin under pressure: the military melodrama between the Wagner group and Russia's armed forces


---
Incidentally, the UK government is considering designating the Wagner Group as a terrorist organisation, the first government to do so. It's an interesting move, as despite reports and allegations of nefarious activities across parts of Africa, calling this private company a terrorist group equates it with the likes of Islamic State, al-Qaeda and Boko Haram.
Brian Phillips, an expert in international relations at the University of Essex explains the ramifications of such a decision if indeed the government goes ahead. These would include criminalising anyone who lends it support.
---


Read more:
Wagner Group: what it would mean for the UK to designate Putin's private army a 'terrorist organisation'


---
Russians are Europeans too
Over the past year or so it's become commonplace to read sweeping generalisations about Russians: their "imperialist mindset", their brutality in war and authoritarianism at home. Many people wonder why there is still so much support for a conflict which has killed so many sons, husbands and brothers. Have they been brainwashed by Putin? Are they equally to blame for the war?
Part of the reason for this view is the failure of the Russian opposition (mainly outside the country) to offer a credible alternative narrative, writes Anna Matveeva, an expert in Russian politics and culture at King's College London. But it's also understandable that Ukraine – a country desperately struggling for its survival against huge odds – will paint as dark a picture of Russia and its people as it can.
Matveeva writes that many Russians she speaks to feel isolated and persecuted. She says we shouldn't lose sight of the fact that Russia is predominantly a European country and culture. The nation that gave the world Tolstoy and Tchaikovsky may also be responsible for the war crimes of Bucha and Iprin. But when peace is finally achieved, Ukraine and Russia – and the rest of the global community – will need to learn to live together if that peace is to last.
---


Read more:
Despite the war, Russia is still part of Europe – for a lasting peace both sides need to remember that


---
Finally, it's fitting that we began this newsletter with a superb story from Stefan Wolff and Tetyana Malyarenko. Last week, The Conversation honoured this prolific and talented writing team with the Sir Paul Curran award for 2022, which recognises the most outstanding contribution by academic authors for the year.
Our editor, Jo Adetunji, asked me to write this blog post to express our gratitude for their work.
---


Read more:
Stefan Wolff and Tetyana Malyarenko win Sir Paul Curran award for academic journalism – their editor explains why


---
Ukraine Recap is available as a fortnightly email newsletter. Click here to get our recaps directly in your inbox.