Stephen Lawrence was murdered on April 22 1993 in an unprovoked racist knife attack in south London. He was just eighteen at the time. He had been waiting for a bus with his friend, Duwayne Brooks. A group of five to six white youths surrounded him and at least one of them stabbed him to death. Almost 20 years later in 2012, two men were convicted of Stephen's murder.
The murder and its aftermath set off a series of changes in police investigations, most notably regarding family liaison. The public inquiry that followed culminated in the Macpherson report of 1999. This uncovered major failings in the police investigation and the way Stephen's family and his friend were treated.
Racism and the police response to racially-motivated crime featured high in the Stephen Lawrence inquiry. There were also new recommendations about how police deal with the family of murder victims.
The words "family liaison" were mentioned 136 times in the Macpherson Report. And the failure of family liaison was described as "one of the saddest and most deplorable aspects of the case". Stephen's parents, Doreen and Neville, were treated with insensitivity, patronised and not given information about the investigation to which they were entitled.
Unsurprisingly, the inquiry made many recommendations regarding family liaison. These included ensuring that family liaison officers (FLOs) were available at a local level, who were dedicated to the role and who were not deployed elsewhere. It also recommended that training of FLOs include racism and diversity awareness.
Another recommendation stated that it was the "positive duty" of the police to provide "all possible information to the family about the crime and its investigation". For its time, this was an enormous shift in police investigative culture. Detectives had been used to deciding what the family needed to know. Now they had to accommodate the needs and choices of the family.
The implementation of FLO recommendations was immediate and the Metropolitan Police almost instantly moved into an era where training courses took place every week at Hendon Police College.
The role of the FLO is now integral to murder investigations and is one of the first roles to be filled when an investigation begins. Its function is twofold.
First, FLOs are trained investigators who gather, and help to assess the relevance of, any information that relatives can provide to an investigation. Second, the FLO is a conduit between the family and the investigation. They ensure the family understand the process and are provided with as much detail as can be shared regarding the progress of the investigation.
The FLO helps to prepare the family for what is inevitably a traumatic experience, supporting them through important moments such as press conferences, appeals and the trial. The role requires significant expertise and sensitivity and, undertaken properly, can help to identify killers while improving trust and confidence in the police.
Family liaison officers have also become invaluable in other incidents at home and abroad. For example, FLOs were deployed following the Ladbroke Grove rail crash in October 1999, the September 11th attacks in New York in 2001 and the 2004 Boxing Day tsunami in the Indian ocean.
Training
Nevertheless, there is more that can and should be done to continually assess whether police forces are making proper and best use of FLOs. The regular training of FLOs is important to maintain and improve this role, while carefully matching FLOs to families is also vital. This ensures that social, demographic and cultural diversity are recognised and that FLOs can engage effectively with the communities they serve.
It is also important to recognise that being a family liaison officer can be an intense and harrowing experience and so it is necessary for the police to look after and recognise those who volunteer to undertake this role.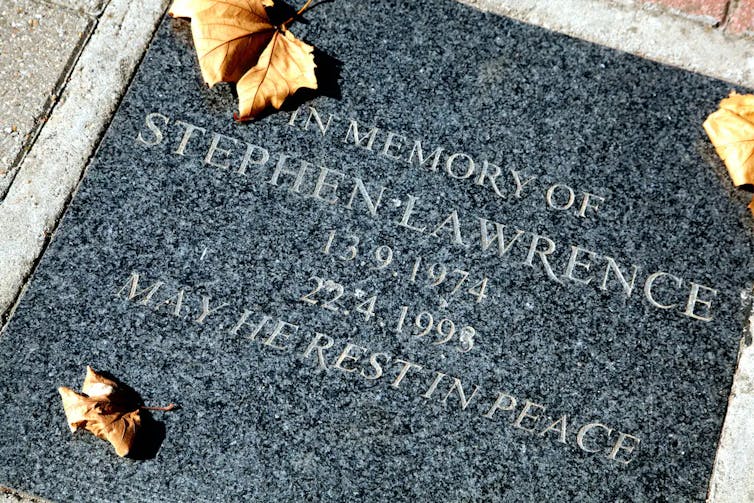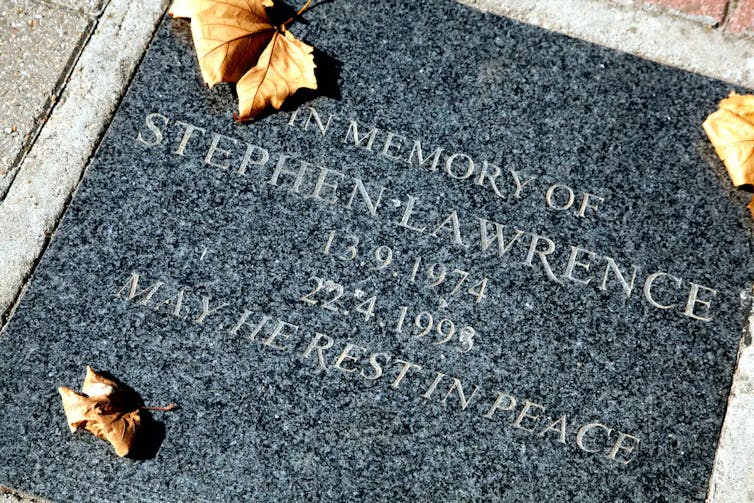 Families and communities should have the opportunity to assess whether the police are making best use of FLOs. Conducting interviews with families at the end of an investigation would be one way to achieve this.
Sadly, it took the murder of Stephen Lawrence for this style of policing to be recognised as an absolute right of bereaved families. It is now incumbent on the police to ensure that family liaison remains a priority and is properly resourced.
You can also read this article in Welsh.