The deaths of Epsom College Head Emma Pattison and her daughter Lettie are a possible example of the rare and tragic phenomenon of murder-suicide. Pattison's husband is believed to have shot his wife and child before taking his own life. We asked Sandra Flynn, an expert in forensic mental health at the University of Manchester, about why people commit this horrific act and what we should understand about it.
What kind of motivation can be behind these acts?
As with other forms of murder, the motivations for murder-suicide (which academic researchers refer to as homicide-suicide) are extremely diverse. There is no simple explanation – complex psychological mechanisms underpin these acts, which are not fully understood.
Researchers have examined the motive for past cases, which have included mental health, relationship problems, alcohol and substance use, physical health problems, criminal and legal issues, job or financial difficulties and domestic violence. More recently, a review of cases found negative childhood experiences to be risk factors, as are characteristics like gender, age and financial situation.
It is important to note that these characteristics and experiences are common to many people in the general population, but incidence of murder-suicide is extremely rare. For the most part, our understanding of these cases comes from descriptive accounts.
This is limited further by the fact that the people that could explain what happened are often dead. Psychological autopsies can piece together information from surviving family members and friends and death notes, which can help us to better understand motives.
For what we do know about characteristics and motivation, there is a great deal of consistency internationally. Jealousy, revenge, mental illness, financial problems and a history of domestic abuse have all been reported as factors in murder-suicide cases around the world.
What makes family murder-suicide different from other cases?
Filicide-suicides – where a parent takes the life of their child or children as well as their own – are commonly motivated by altruistic motives. This is often driven by a desire to ease a child's suffering, based on actual medical conditions or delusional beliefs that the child is in danger.
When a parent is experiencing suicidal thoughts, they often consider their child an extension of themselves. They may have a desire to not abandon the child, or leave them behind to face the world alone without a parent.
Other filicides are motivated by romantic jealousy, revenge and domestic violence, triggered by separation. For example, jealousy caused by knowing or suspecting a partner is attracted to someone else, or after separation, jealousy over the new family an ex-partner has formed.
These are factors often seen in filicide and familicide perpetrated by men. Mental illness is a more prominent factor in maternal filicide, but it is common in both.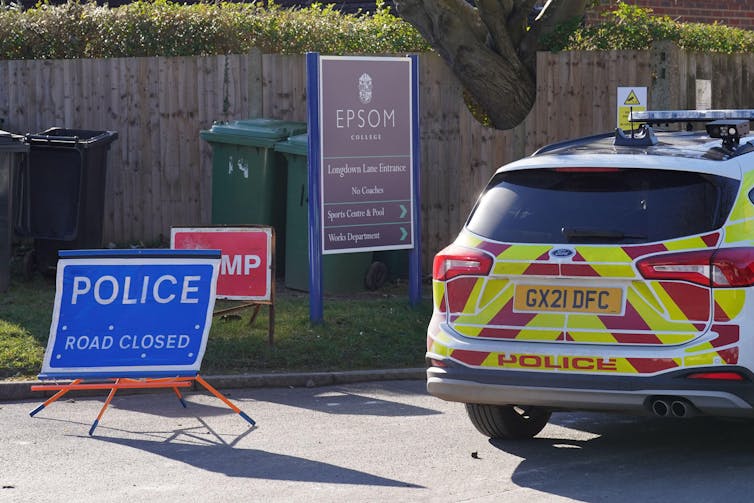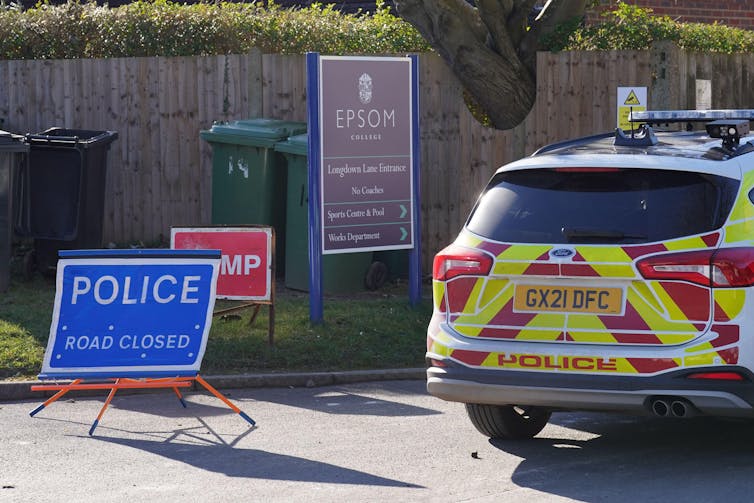 What are the connections between gender and murder-suicide?
These acts are predominantly committed by men (usually white and middle class) and victims are more likely to be women and children.
One recent study examining differences between male and female perpetrators of filicide-suicide found that relationship problems and mental illness featured for both, but appear differently for men and women.
With male perpetrators, there is often a history of violence and domestic abuse with subsequent legal consequences. For women, relationship conflict and mental illness, combined with concerns around a child's health, contribute to the incidents. Men more commonly commit familicide (spouse and child) and have several victims, including adults.
The relationship to the victim also tends to differ by gender. For example, women are less likely to kill their spouse and take their own life. They are also less likely than men to kill outside of the family, such as a mass shooting or through suicide-terrorism.
What are common misconceptions or myths that influence how people understand these cases?
There is a perception that murder-suicides are common, when in fact they are rare events. The National Confidential Inquiry into Suicide and Safety in Mental Health reported that there are approximately 16 cases per year in England and Wales, a fraction compared to thousands of suicides.
The portrayal of murder-suicide in the media can also influence how we perceive the perpetrator. When it comes to incidents involving parents who have killed their children, mothers tend to receive more sympathetic press coverage than fathers.
These incidents are rare and there is no simple explanation for why people commit murder-suicide. Because there is limited data, we do need to be cautious about how we interpret the research and cases reported in the media. Most of all, we must always be mindful that behind the research are grieving families and communities who have experienced a devastating loss.
---
If you're struggling with suicidal thoughts, the following services can provide you with support:
In the UK and Ireland – call Samaritans UK at 116 123.
In the US – call the National Suicide Prevention Lifeline at 1-800-273-TALK (8255) or IMAlive at 1-800-784-2433.
In Australia – call Lifeline Australia at 13 11 14.
In other countries – visit IASP or Suicide.org to find a helpline in your country.