Late last year, the first member of the most successful and famous boy band on the planet – BTS – began military service. Singer and songwriter, Kim Seok-jin (popularly known as Jin), 30, began five weeks of compulsory military training in South Korea by posting a selfie of his new "buzz cut" hairstyle.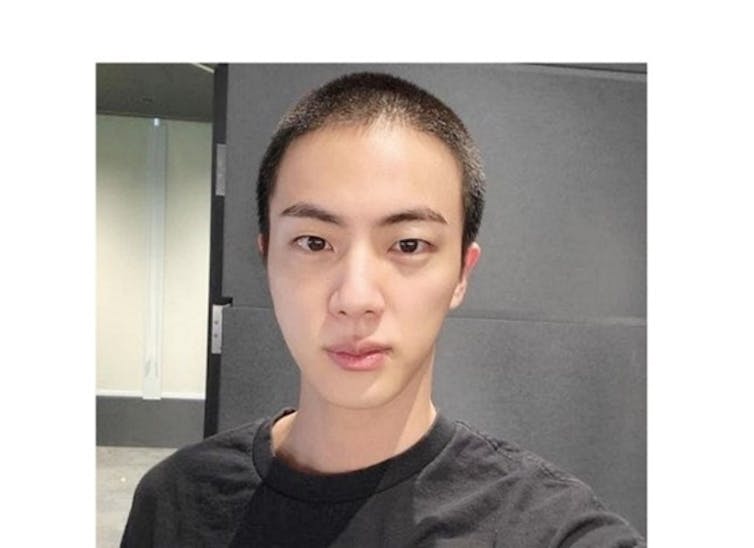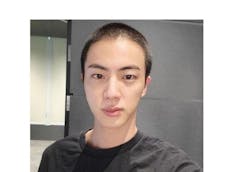 There had been speculation this call-up was on the horizon and that upcoming military service for several members of BTS was the real reason for the band's break-up which had been announced during the summer.
Jin's service has sparked a debate in South Korea about exemptions for its stars, echoing similar discussions when Tottenham Hotspur footballer and national captain Son Heung-min was called up in 2020. Son was excused the full 21 months of service and only served three weeks thanks to having led his team to victory in the 2018 Asian games. Jin, by contrast, is still required to complete an 18-month posting.
Military service – sometimes called national service or conscription – is compulsory for all able-bodied men in South Korea and young Korean migrants living and working in other countries – such as Son, for example.
'Moral fibre'
More than 70 countries worldwide have military training of some sort for their young adult citizens. These include other countries in Asia such as China and Singapore, but also European countries, including Austria, Finland, Norway and Greece. Only Israel and North Korea have mandatory conscription for women as well as men.
Geographical research shows that mapping national service matters. It can reveal a lot about an individual nation's hopes and fears. For example, Taiwan very recently extended its compulsory military service from four months to one year, likely due to growing geopolitical tensions with China.
In the UK, national service ran from the second world war until the early 1960s. Since then, there have been regular calls from famous figures, commentators and politicians to "bring it back", including from Prince Harry. These nostalgic requests often happen during times of national crisis or in response to a youth crime event or perceived youth apathy. These calls therefore reveal wider anxieties about young people's character, duty, discipline and "moral fibre".
Public opinion on national service in the UK, and elsewhere, is often split. The idea of compulsory military service and everyday militarism in the lives of children and young people is controversial for many – especially where national service recruits are destined to be involved in military operations.
Academic research reveals that most British men who served in this way do not think it should be brought back. A study from the University of Essex interviewed more than 100 ex-national servicemen who recalled some positive memories during those years, but only a minority supported a return to compulsory service.
Although the reintroduction of conscription in the UK would be unlikely, a modern non-military youth volunteering programme for older teenagers launched by David Cameron in 2010 still chose to echo these connections via its name – "National Citizen Service".
National Citizen Service (NCS) remains a short-term optional experience, but its "brand" of youth citizenship with military echoes has attracted over half a million young people in England and Northern Ireland to join up.
Instilling 'character' through service
The past decade has also seen a growing number of military ethos providers and schemes within UK schools that promote versions of character education connected to wider ideas of values, virtues and moral fortitude. This relationship can also be found in the Department for Education's support of cadet units in schools and its recent patriotic promotion of "One Britain One Nation" Day.
These "softer" forms of military ethos in the UK are noteworthy but have not been as controversial as others, including Emmanuel Macron's Service National Universel (SNU) in France, launched in 2019. This effort to recapture "French spirit" is currently voluntary, but the eventual plan is a mandatory uniformed four-week programme for those aged 16-25.
Macron's new scheme has divided citizens. Supporters claim it is a useful skills-based experience to mend social divisions, but its critics oppose the promotion of forced nationalism and argue that compulsion denies free will. The voluntary version has not proved popular with teenagers.
It is crucial to recognise the spectrum of contemporary approaches to "national service" by different nations. These range from formal military conscription to boost reserves (as in Taiwan), uniformed civic schemes with military pathways and a compulsory vision (as in France), through to optional youth volunteering programmes with military echoes (as in the UK).
These shifting geographies and geopolitics are vital to map, but all are united in their focus on training young people and young adults as future citizens of the nation.
Back in South Korea, Jin's military service is being closely followed by news outlets and BTS' own international army of fans are sharing news about Jin's progress as well as discussing future call-ups on social media.
There is no doubt more young people across the globe are now aware of national service and their own potential future experiences. This celebrity spotlight has brought the topic of military service to a massive global audience and fuelled a debate that will no doubt continue long beyond the band's announced return in 2025.